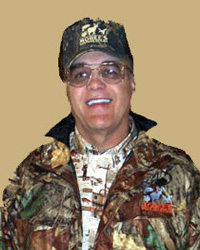 Henry B. Moree
President & Owner, Moree Enterprises
Home Town: Society Hill, SC
Resume: Owner/Founder – Since 1985
Quail raising – Since 1982
Dog Training – Since 1982
Mission Statement: To offer gun, rod, field game and dog enthusiasts the finest in upland game hunting, freshwater fishing and sport shooting.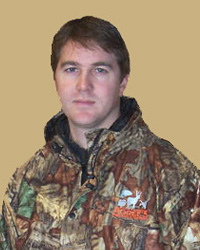 Hank Moree
Vice President, Moree Enterprises
General Manager, Camp Coker Motor Sports Park ( Located on Sportman's Preserve Properties)
Home Town: Society Hill, SC
Resume: B.B.A Business Administration
Involved with Moree's since 1985
Responsibilities include Manager of Sales and Marketing for Moree's Sportsman's Preserve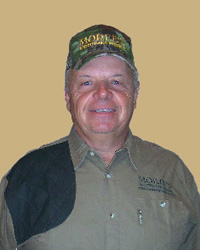 Mike Johnson
Preserve General Manager
Hometown: Latta, SC
Resume: Consultant for wildlife management and conservation since 1992.
Owner & Promoter of "Pee Dee Deer Classic" Expo
Responsibilities include Manager of all Preserve operations and scheduling. Coordinates all Elite Club Member events and activities on Preserve properties.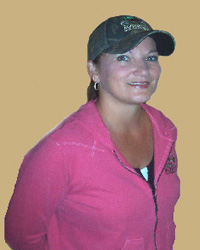 Sissy Johnson
Assistant Manager
Hometown: Charleston, SC
Resume: 30 years outdoors/hunting enthusiest 27 years equestrian trainer Trade show hostess/presenter
Responsibilities include, coordinator of all event food & beverage programs, director of facility housekeeping, client scheduling, trade show coordinator, equestrian instructor, ladies shooting instructor Andy Paquin
Sporting Clay Manager
Pro
Shop
Moree's can outfit almost any aspect of hunting and sporting clay needs for our guests. This includes gun rental, shells, vests, shirts, hats and more. Advance notice of these needs is appreciated for inventory purposes.
South Carolina hunting licenses:
7 - day non-resident licenses
3 - day non-resident (bird) hunting permit fishing permits (licenses).

Residents and Non-Residents born after June 30, 1979 must complete a hunter education course before a hunting license may be obtained. This is SC state law and Moree's Preserve policy.
For more information, use this link to contact the South Carolina Department of Natural Resources.
FAQ's
(Frequently Asked Questions)
Can I use my own bird dogs at Moree's?
Yes. We understand that most bird hunters especially like working dogs and we encourage hunters to bring their own well-managed dogs. Guests may also use our trained dogs from our onsite kennel.
How long does the hunting season last at Moree's?
Our upland game season begins October 1 and runs through March 31 each year. This includes the seaon for our Domestic Mallard Ducks.   Deer and Turkey seasons are set by the South Carolina Department of Natural Resources.   Fishing, Boar Hunting, Sporting Clays and Lodging are open year round.
Does Moree's offer cleaning of birds?
Yes. Birds can be cleaned on-site for the rates shown on the respective game pages.
A Sportman's paradise! Moree's Preserve has a sporting activity for every outdoor enthusiast.
We can easily accommodate your entire group or family with 10 different lodging facilities.
Elite, Corporate Bonus and Sporting Clay Membership are available with great savings!